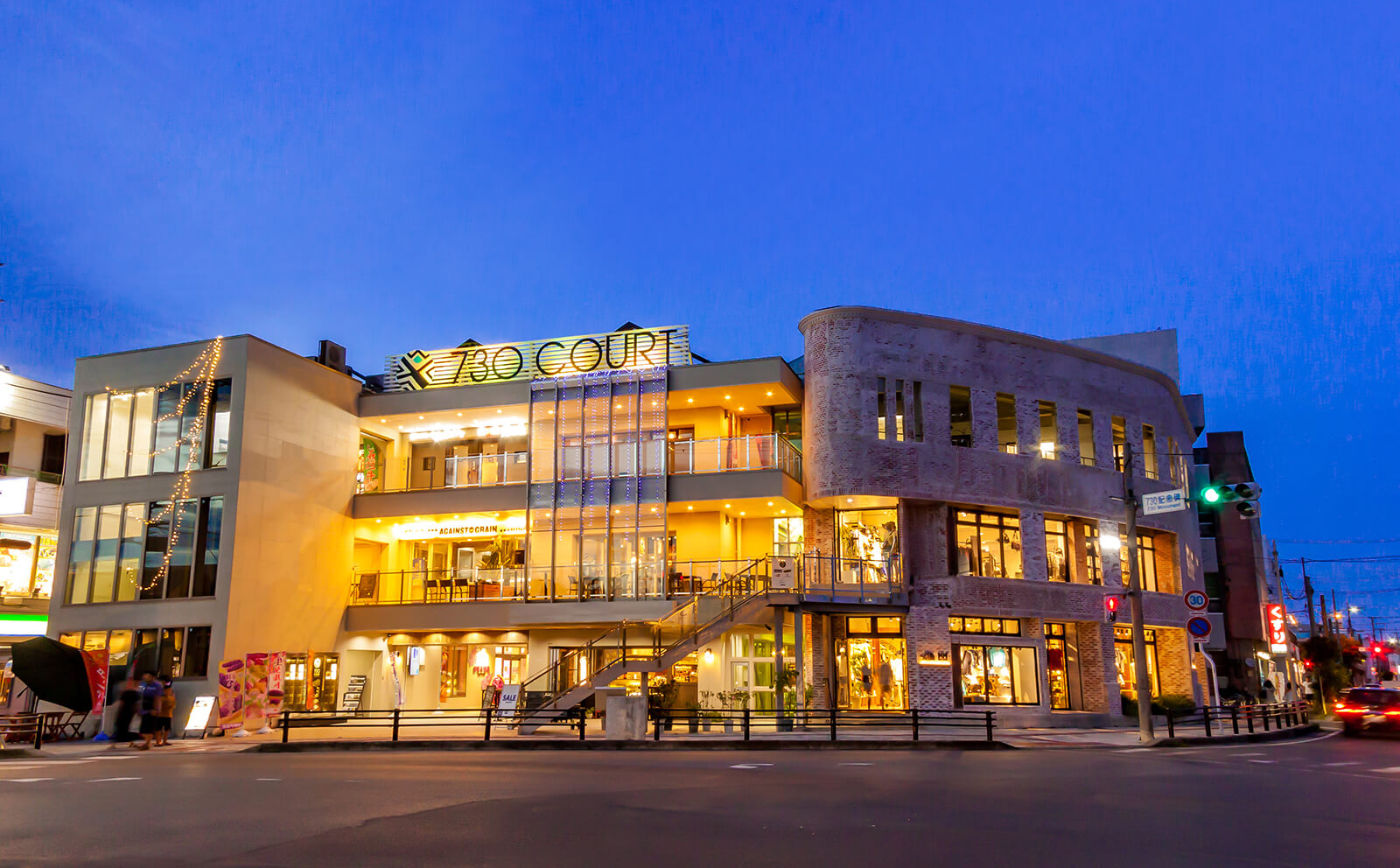 730 COURT's origin
Following the 1972 reversion of Okinawa's control from the United States back to Japan, July 30 (730) 1978 became the day that also traffic rules changed from US to Japanese regulations. With it, traffic altered from right-side to left-side. 730monument was erected to commemorate this day at the intersection that marks the westernmost crossing in Japan's national road network.
730 COURT is a multiple commercial complex constructed at this 730 Crossing and consists of South, East and North building. It hosts numerous shops and services along themes of Clothing, Gourmet and Beauty, these were all the first arrival in Ishigaki island.730 COURT has been established as a new landmark to furthermore invigorate Ishigaki island aiming to become treasured through various promotions and events among locals and tourists alike.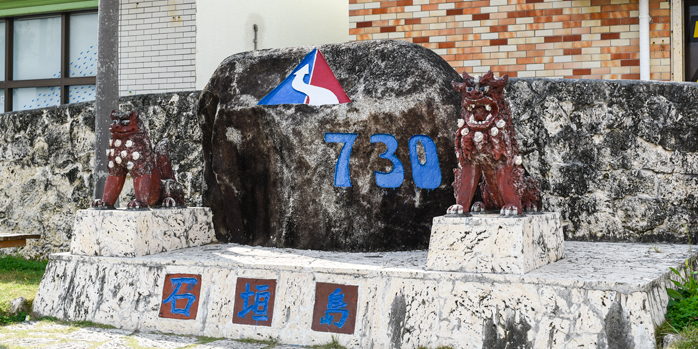 A logo expressing the symbiosis between people and nature
730 COURT's logo is designed with the map of the 730 Crossing and 730 COURT as its motive. The intersection that crosses the middle of the logo expresses the symbiosis between people and nature. The primitive stripped pattern images resort Ishigaki island; the 'Ishigaki Blue' marking for 730 Court represents the island's rich nature, sky and ocean.
Name

730 COURT

Location

Okawa 1, Ishigaki City, Okinawa, Japan 907-0022

Opening hours

9:00-23:00 *Hours may vary by shop

Telephone

03-5219-5645For any questions regarding each shop's products and services, please directly contact the relevant establishment.

Operating company

First Brothers Capital Ltd.